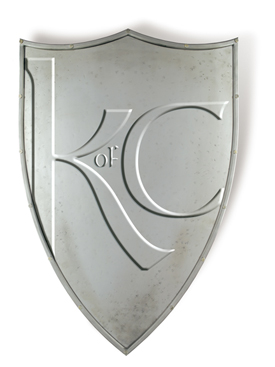 2010
May 2010
Whom do you know
should be a Knight?

Sept. 2010
A MESSAGE FROM YOUR FRATERNITY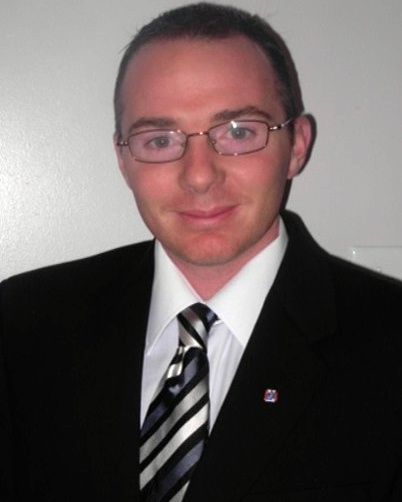 Michael Mullin
Field Agent
K of C Insurance News

The Knights of Columbus offer many diverse insurance programs, designed to satisfy the needs of our members and their families. Through individual one on one consulting, K of C insurance agents are able to asses the needs of an individual member and recommend a program that is tailored to those needs, and which would benefit both him and his family for years to come.

For more information about the insurance program and an explanation of what products are offered, visit http://www.kofc.org/insurance/index.cfm This site details information provided by the Supreme Council regarding benefits provided by the Knights of Columbus.

Upon joining the Knights of Columbus, new members are encouraged to review the New Member Insurance offer, detailed on the reverse side of their registration form (Form 100). Members interested in establishing a personalized insurance program are encouraged to contact our local Field Agent, Bro. Michael Mullin.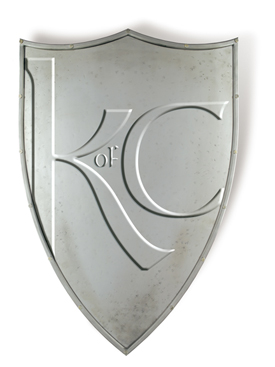 Field Agent - Insurance
Michael Mullin
(905) 655-8978 Bus.
(416) 300-8680 Cell.
A MESSAGE FROM YOUR FRATERNITY
Brother Knights and Families:

FROM HUMBLE BEGINNINGS TO FORTUNE 1000.
In 1882, protecting Catholic families was at the forefront of Father Michael J. McGivney's thinking when he founded the Knights of Columbus. Today, his vision carries
us to a place on the Fortune 1000 list. While the times have changed, our mission to keep Catholic families safe never will.

Our Fall 2011 issue of the Financial Beacon newsletter is attached.

In this issue, you will find information on the following:

1. Disability Income Insurance -- Two important additions to a disability insurance policy
2. Charitable Giving – Make a powerful contribution—carefully
3. Tax Free Savings – What we're learning about Tax-Free Savings Accounts

And …

RRSPs, RRIFs, TFSAs –3.00%

Our guaranteed minimum 3.00% interest rate for your deposits is still beating most of what is available out there in the market place. If you are looking for peace of mind, stability and security for your savings, you will not find a better place than your own fraternal organization.

Double check your beneficiaries on all insurance policies (personal and group plans), and on RRSP and TFSA accounts. Beneficiary Change Forms can be done easily and quickly. And why not get a quote for Disability Income Insurance as well.

Call me NOW with any questions or for further information. Don't procrastinate … you have already been doing that for too long! !

Fraternally,

Bro. Michael


Michael Mullin
905-655-8978