Newsletter Archive
May. 2010

WHOM DO YOU KNOW WHO SHOULD BE A KNIGHT?
A son, a nephew, a grandson, a neighbor, a father, a father-in-law, a grandfather, an uncle, a cousin, a co-worker. Any male person, over 18 years of age and a practical Catholic is eligible.
With the fraternal year ending and council meetings suspended until September, it doesn't mean you should stop being an active Knight. The summer months are a great time to talk to someone about joining the order and having them ready for a first degree in the new fraternal year.
Not sure what you can tell them, consider;
· What your council has done in the past year for your church and community.

· The brotherhood you share with fellow like-minded Catholics.

· The unity that all Knight Families share. – tell a personal story.

· Our strong insurance program available to members and their families. – Many young men would join if they knew how they could protect their families through our top rated insurance program. Let them know about it.
Still stuck? Have them contact me and I'd love to discuss the benefits of the order with them.
Have a safe and happy summer and I look forward to seeing you again in the New Fraternal Year.
Vivat Jesus,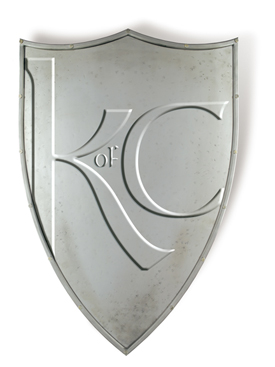 Field Agent - Insurance
Michael Mullin
(905) 655-8978 Bus.
(416) 300-8680 Cell.
In service to one....
In service to all.
© Copyright 2010-2012 Knights of Columbus
Port Hope Council #6490