Knights In The News!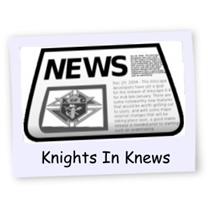 This is an album of local Knights in the News!
---
Northumberland News, March 15, 2012
Cardinal Theodore McCarrick, Archbishop Emeritus of Washington D.C., 81, speaks at St. Michael's Roman Catholic Church on March 8.
Karen Longwell - Northumberland News
In service to one....
In service to all.
© Copyright 2010-2011 Knights of Columbus
Port Hope Council #6490